If you want to be more alive, Love is the truest health.

-Rumi
Ancient medicine defines health in terms of vitality. Recognizing that we are an integrated Mind, Body, Spirit, the ancient traditions of healthcare served to maintain that integration.
Ayurveda is thought to be the oldest medical tradition in our written history. Its teachings can be found in the practices of both Chinese and Tibetan medical traditions. Modern medicine's roots can be traced to Ayurveda too. Additionally, it parallels to many of the practices found in other native cultures from around the world.
Ayurveda is the consciousness-based system of healing found in ancient India. Fundamentally, Ayurveda believes the body-mind is an instrument of consciousness, that if honed and honored, serves as the guide for a life of happiness, vitality, love and purpose.
The greatest minds of Mathematics, Philosophy, Theology, and Science are collaborating to answer the burning question of "What is Consciousness?". From this viewpoint, we are believed to be a collection of elementary particles that are simply fluctuations of energy and information.
Given these two overarching ideas, modern Ayurveda points to the understanding that we are in a perpetual energetic dynamic exchange with our environment and health is the state of vibrational balance in which all the layers of one's life, influenced by attention and intention, can cultivate the awareness of consciousness.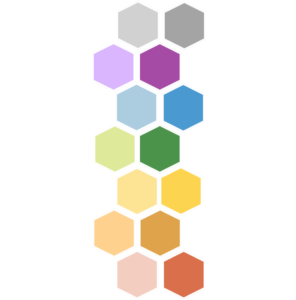 Dr. Clark uses Ayurveda to compliment her hospice and palliative medicine practice.  She also provides educational, Ayurvedic lifestyle consultations.  To learn more about Dr. Clark's use of Ayurveda,  click here.